Company profile - rocket media communications™

From below the line to above the line. rocket media communications™ is your gateway to TV stations worldwide.
If you want to attract attention for your company, product, region or event, we are your reliable partner.
We offer all in one media communication packages (TV-production, TV-distribution, public relation) for international events & conferences to generate as much TV-airtimes as possible as well as Internet-TV coverage.
We also create TV-products, -documentaries & -commercials for our clients to distribute it world-wide through the potential of 6,500 TV-stations & -networks. It is our core business to communicate your messages, brands, events & conferences in defined target markets, reaching your tv- & internet audience on an international, national & regional base.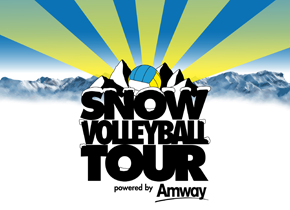 Snow Volleyball Tour 2014
SERVED ON THE ROCKS –the slogan for the Snow Volleyball Tour 2014 ideally describes this extraordinary event-series. A unique atmosphere, cool drinks and Snow Volleyball at its highest level will literally be "served" on five tour stops. This year, for the second time, the tour gives a guest performance in four different countries. In Switzerland, Austria, Germany and Italy for about fifty international beach volleyball professionals from numerous nations it is all about the Title "King of the Snow 2014" from March to April 2014.
The recipe for a great Snow Volleyball weekend in Arlberg: take highly motivated athletes from different countries. Then put them through their paces in a snow arena 2.030 m above sea level with a capacity of 3.000 people and serve an extraordinary program to the audience.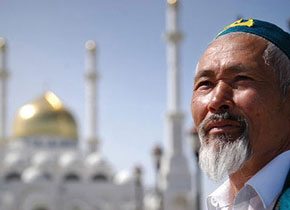 Asian winter games
The Asian Winter Games is a multi-sport event held every four years among athletes from all over Asia. The games are regulated by the Olympic Council of Asia (OCA) under the supervision of the International Olympic Committee (IOC). Medals are awarded in each event, with gold for first place, silver for second and bronze for third, a tradition which started in 1951.
The 7th Asian Winter Games was held in two cities Astana and Almaty, Kazakhstan. The most important event of the forthcoming Asian Games was the opening ceremony, which was held on January 30 at the new football stadium in Astana.

1

Multi-media production & communication consulting on a worldwide basis (public relations, TV-production & distribution, internet-distribution, media-marketing services,…).

2

Guaranteed TV placements with a technical range of 2.5 billion households, a minimum of 500 hours of broadcast time (by means of news and broadcasting formats of 8, 13 and 45 minute duration) and an equivalent media value with a minimum of 10 million Euros.

3

High end TV-production (HDTV, Animation & 3D; live-feeds) for media communication and client-use.

4

Unique media communication offers that include all TV-formats, is free of charge for TV stations to achieve our goal: getting as much airtimes as possible for our clients.

5

Evaluation & reporting of all broadcast times and viewer levels and figures (upon availability). Individual processing and preparation of media data.

6

Legal, licensing permits and clearance for all broadcasters.

7

Unique possibility for client: 100% control of their media content and media communications!

8

Advertising and product placement for sponsors, organisers and/or client on an international, national or regional level all around the world.

9

Development of additional commercials, production & license handling.

10

Top quality & high output at reasonable prices.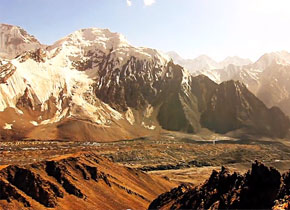 TV Advertising
As an additional feature to our TV-communication service, which is rather a PR related approach, we offer you the classic purchase of advertising production & airtime worldwide. From creation of a media concept & media plan on behalf of your marketing agendas to the production & consulting (negotiations & bookings), we cover your promotion project at the highest possible standard.
TV-advertising in China:
Get access to 172 Chinese TV channels, reaching 96% of the 450 million Chinese TV households. Get advertising airtime worth 19.16 Mio USD (valued by AC Nielson) for 1.5 Mio USD, reaching an audience, whose average income is between 2,000 and 6,000 yuan and is typically professionals, managers, tertiary educated and aged between 25 and 40 years.