Smart communications for world wide relations, image and publicity
How would it be if a documentary about your topic was broadcast worldwide or in your target markets via TV-stations and networks? We turn your company, topics and visions into a global issue. How? With an innovative and worldwide unique film and TV communications concept.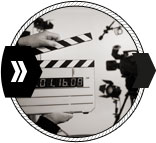 How it works
We create your own individual program portfolio.
Documentaries, reportages, highlight & summaries, news-play outs, … about your company, your products/projects and visions.
We make your company, product or vision a topic worldwide.
Embedded in a high-end filmic and journalistic documentary (TV-product).
We create the theme for a documentary: your company, your products, people and visions play the principle role.
We link your corporate themes to global economic, ecological and social aspects.
Topicality, entertainment, information and global relevance are the ingredients.
We develop documentaries for companies, international organizations and events, regions, business locations, research and industry. We create themes for a worldwide audience.
What activates the economy.
What interests and moves people.
What companies doing towards a "green" planet and social engagements.
How do technology and innovation change our lives and our world?
How have your company and its products changed the world?
We have your audience – worldwide.
Providing a worldwide unique international TV- and networking distribution: 6 continents – 194 countries – 6.500 TV and networking stations – 4,5 billion viewers
Your benefits
You profit from multifaceted implementation.
TV communications – Internet – Intranet – Online portals – Video mails etc.
You attain maximum media output for minimum investment. We provide, in comparison with classic media, FIFTY-FOLD the media value for your media budget.
More value for your investment.
Compare: For the invested media budget of ten TV spots á 30 seconds broadcasted on a national TV station – you get 500 broadcasting hours worldwide via our international TV- and networking distribution.
The costs
of our service, development, production and distribution are borned by the client. This makes cost-free preparation of TV-formats to TV-stations and networks possible in worldwide markets and has a maximum impact on audience reach and transmission hours.
Public relations in moving images
We connect your topic with targeted international TV and network distribution. In this way we open up completely new perspectives for your company's communications.
Filmic material with broad effect
Multifaceted implemantation
The filmic material provides a wide variety of usages:
National und international TV stations
Internet (YouTube, Facebook), Corporate Website, Intranet and Corporate TV
Videomailings: approach your clients, business partners, employers and other stakeholders.
Part of your press release to local, regional and national media.
Targeted implementation in international TV communications
The footage is produced in various lengths, thereby covering a broad spectrum of implementation possibilities.
3-5 minutes: news clip for TV channels and/or image film
13 Minuten: summary and/or short-documentaries
26-45 Minuten: documentary and/or highlights
Multilingual
Synchronisation of the most important languages in selected target markets.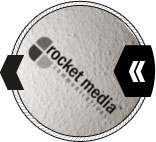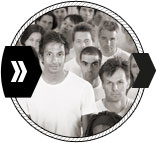 What offers the international TV-distribution?
rocket media communications™, distribute your footage to innumerable TV stations and networks in worldwide target markets.
rocket media communications™ aims to achieve for you the maximum broadcasting breadth and time, and guarantees cohesive services:
500 broadcasting hours for the target markets with a media value of 25 million Euros.
1,5 billion households technical reach
Coordination of TV distribution
Clarification of television licensing rights for each broadcast
Our film products are broadcasted on renowned TV stations and networks such as: Euronews, BBC, CNN, Asia News International, cctv, ZDF, 3Sat, RTL, ntv, n24, EBU, Reuters, Deutsche Welle, Russian Today TV, Press TV, ORF etc.
Evaluation of media performance
All data relevant for sponsors such as broadcasting times and reach, viewing rates, media values etc. are documented and analyzed for the client.
Our clients
Are our inspiration. Their products, technology, innovation, mission and people are the protagonists in our films and documentaries: THE REPUBLIC OF KAZAKHSTAN, ASIAN WINTER GAMES 2011 KAZAKHSTAN, TIROL TOURISMUS, DAVOS TOURIST BOARD, ENERGY GLOBE FOUNDATION, ASTANA ECONOMIC FORUM, THE NAZARBAYEV CENTER, THE REPUBLIC OF TAJIKISTAN, LONDON SUMMER OLYMPICS 2012, NOKIA, SIEMENS, LIC CHINA, ETC.
Your Partner
rocket media communications™ has placed TV programs worldwide via news, image films and documentaries for more than 10 years and thus draws on a huge base of distribution expertise in TV communications. (Winner of the "Victoria"-Award at the International Economy Film Days 2010)
Why should you advertise like this?
You wish to implement your budget more efficiently or you do not have sufficient marketing budget for an integrated or international advertising campaign?
You are aware that moving images are the future of media communications?
You want to be front-runner in the field of innovative corporate communications?
You want to put your company and its products on a global stage?